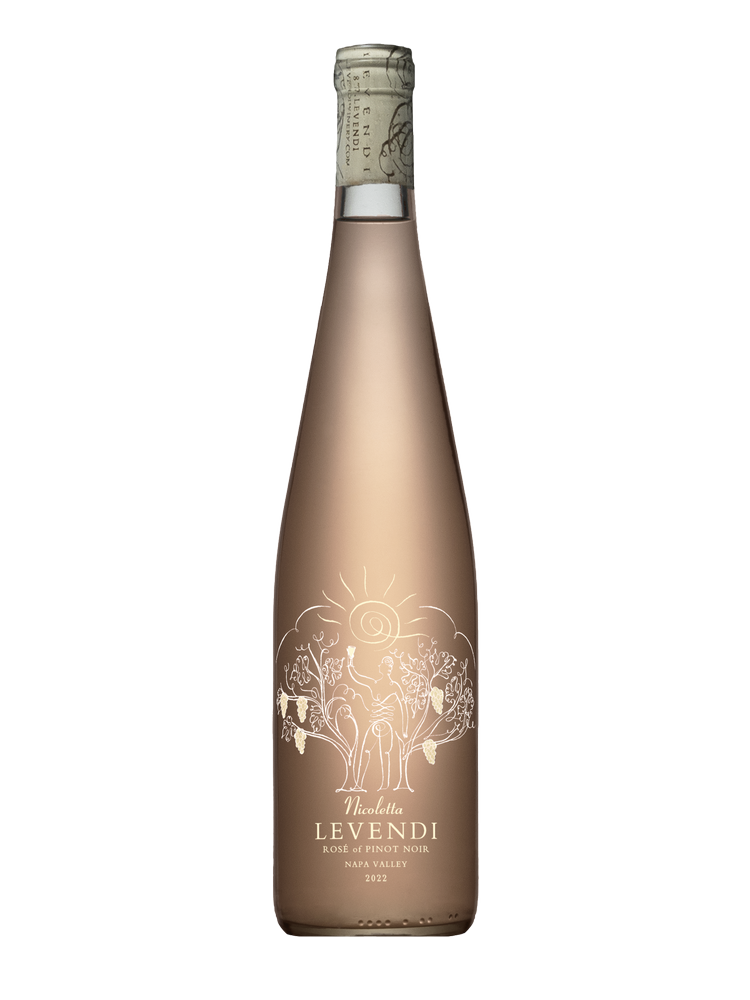 2022 ROSÉ OF PINOT NOIR
The aroma of this elegant rosé weaves a tapestry of floral geranium, ripe berry, and luscious cherry, reminiscent of a leisurely stroll through a fragrant garden. On the palate, the wine unveils a harmonious blend of sun-ripened strawberry and lively citrus, culminating in a bright, crisp finish that leaves a lasting impression.
Elevate your summer dining experience with grilled watermelon and feta cheese paired with our refreshing 2022 Rosé of Pinot Noir. The saltiness of the feta and the herbaceous notes of basil perfectly complement the wine's medium body and enticing aromas of red fruit. Together, they create a perfect balance of flavors that will leave your taste buds wanting more. This pairing is perfect for warm summer evenings, providing a light and refreshing dining experience.