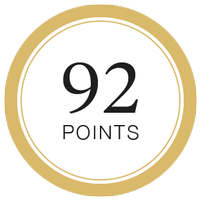 2020 Merlot
Levendi Winery simply tries to find the heart and soul of the grapes in the beautiful flavors of Merlot. Here, you'll find the classic soft textures, ripe cherry, and deep berry tones that we love in great Merlot. The wine spent 18 months in mostly neutral French oak barrels.
Explosive raspberry and cherry tones dominate the aroma. On the palate,
the wine is bright with redolent red fruit notes and softening edges of oak. The finish is
long and plush. A joyous wine. We used spin records and slice roast beef and
cheddar cheese, laughing, drinking berry-toned merlot.